Aliya Abs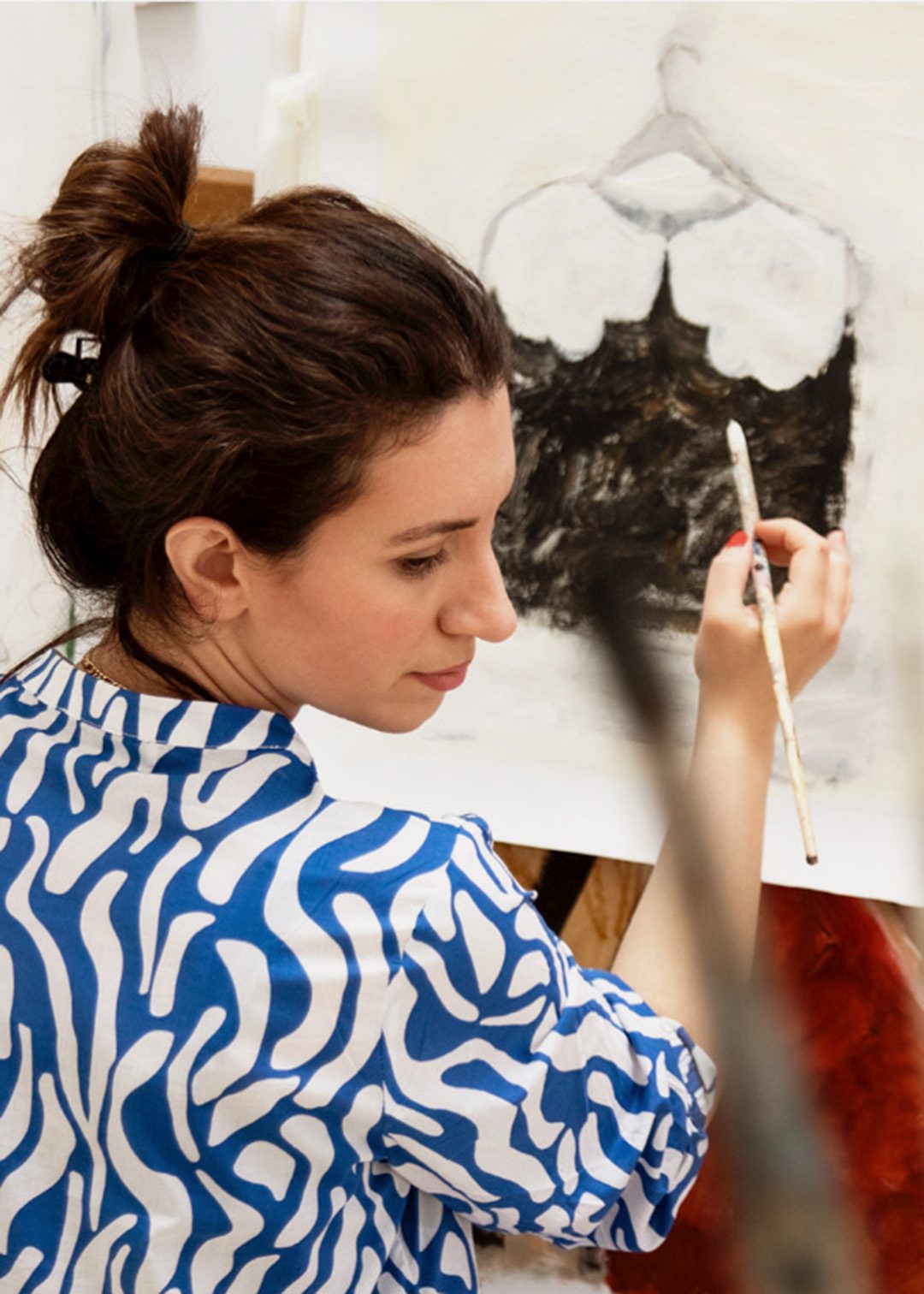 Emotions are central to Aliya Abs's naïve paintings, which evolve organically and often undergo multiple adjustments before they are complete.
Aliya Abs hails from Kharkiv, Ukraine, but has called the German city of Munich home since 2010. Her artistry was apparent from a young age, influenced in part by her creative family. A graduate of the National Academy of Arts in Lviv, Aliya has explored a wide range of artistic styles and techniques throughout her career, but today focuses primarily on true-to-life drawings that tap into a simplified, almost naive expression.
Painting not only what she sees, but also what she feels, her still-life works feature recurring motifs such as tablescapes, figures and portraits, all infused with a deep exploration of emotions: "Feelings have always been important to me. When I want to put them on canvas, I like to use figures and people," she explains.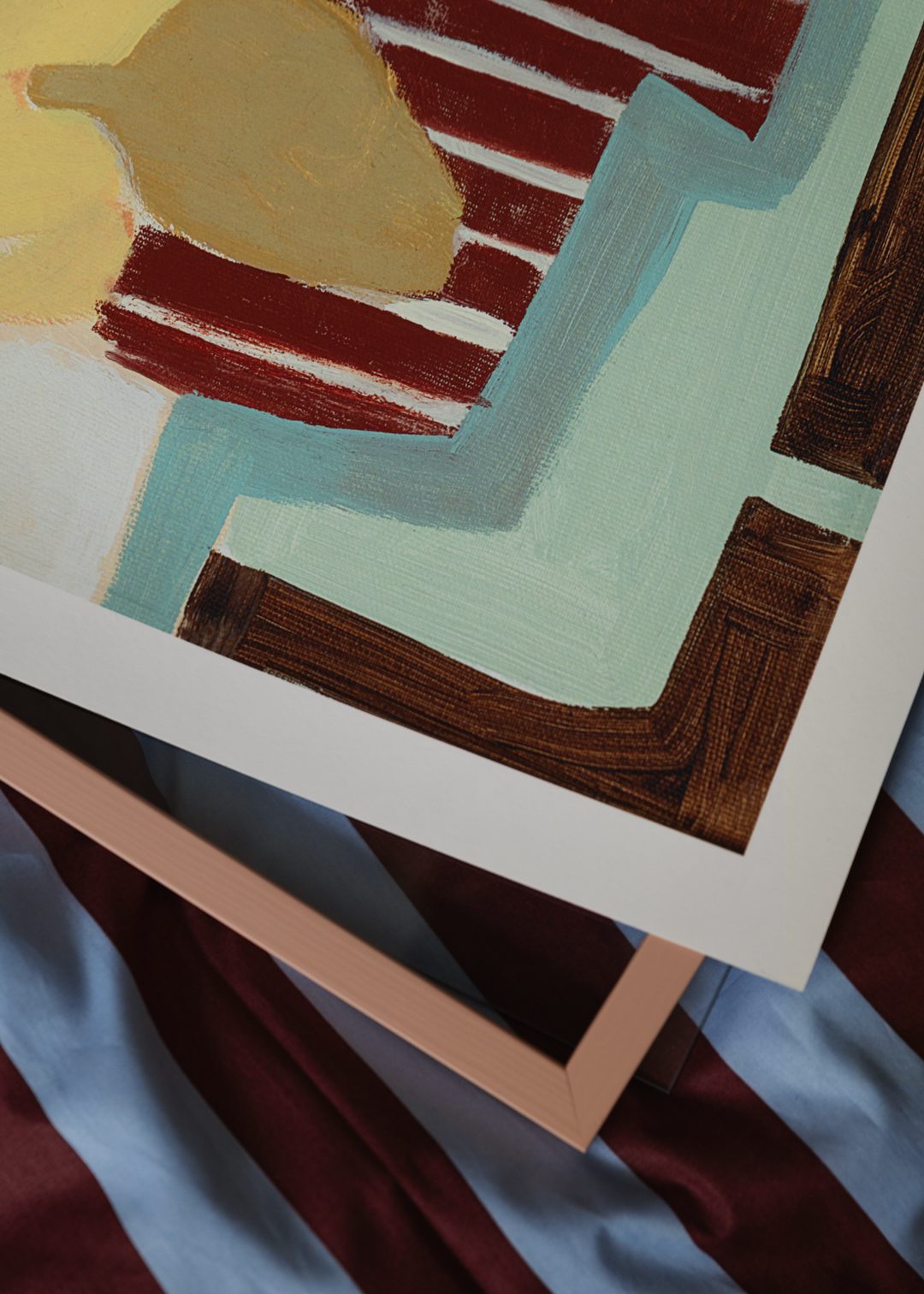 A Modern World of Colour
Forgoing initial sketches, she paints directly onto canvas, layering and refining the motifs with acrylic paints and oil pastel pencils as she progresses. Some works come to life swiftly, while others require more time and reflection, often evolving through changes in light and mood.
Looking to moments of respite from everyday life, modern art movements, music and travel for inspiration, as well as the innocent world of her children, colour is central to Aliya's work. Dynamic brushstrokes and serene swathes of colour – think earthy tones enlivened by bright hues – immerse the viewer into her modern world of colour.
All prints from Aliya Abs