Berit Mogensen Lopez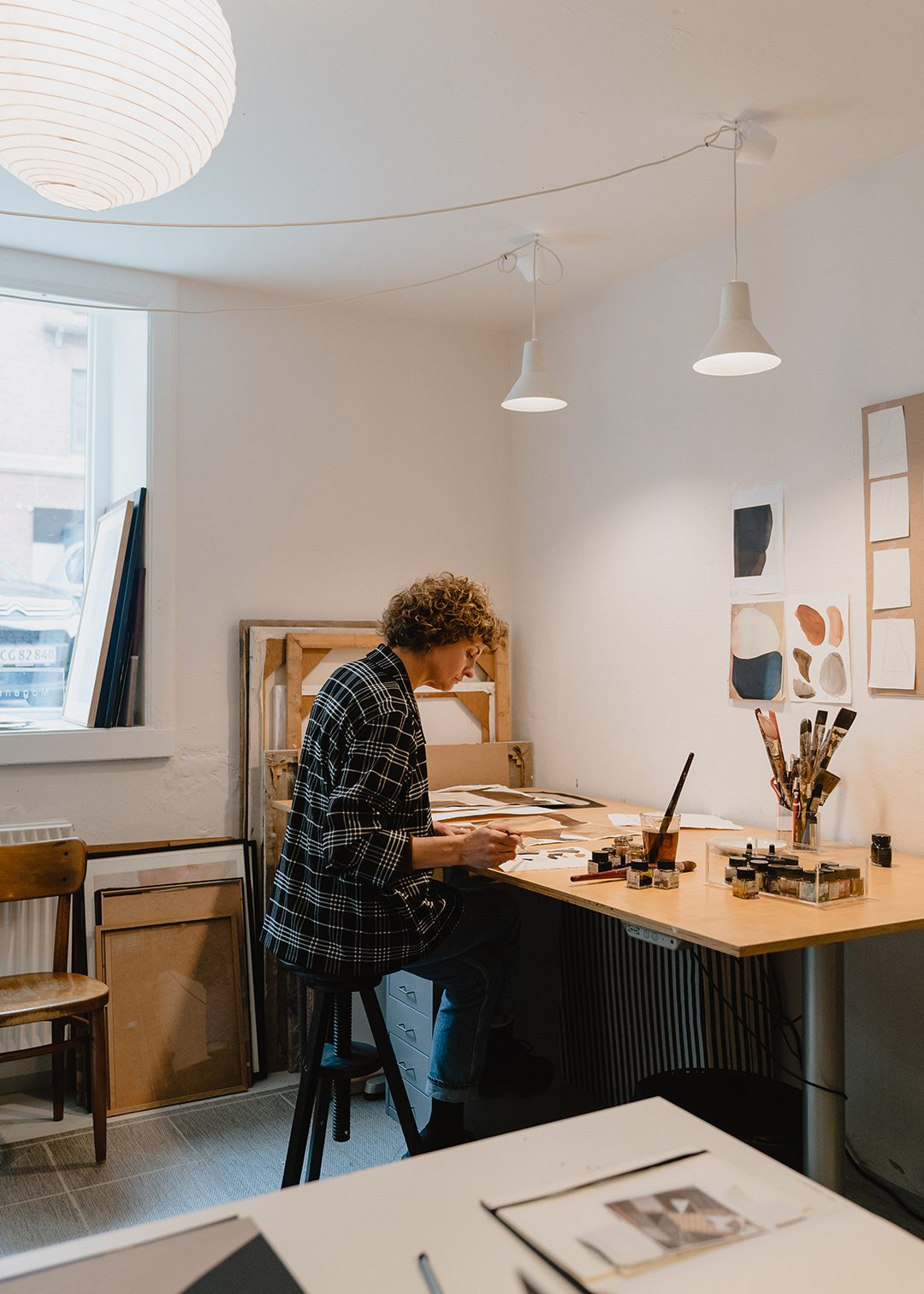 "Where I am now was my dream 10 years ago," says Copenhagen-based designer and artist, Berit Mogensen Lopez. She holds a degree in fashion and textile design from the Royal Danish Academy, and today, she works both independently as an artist and in collaboration with interior designers and architects on specific projects.  
Berit's work is recognisable in her dynamic use of shapes, colours and textures. She maintains an exploratory approach to the material or technique she uses which ensures a genuine variety in her motifs.
"I don't have a small sketchbook for my ideas. I prefer to do a larger scale of sketching to feel the proportions and the dynamic of a composition," says Berit and continues: "If I find something interesting in this process, I follow the idea and start working on a series to look into the expression of the experiment." 
In that regard, the creative process reminds Berit of jazz: Both are playful and build movement sometimes in unexpected directions.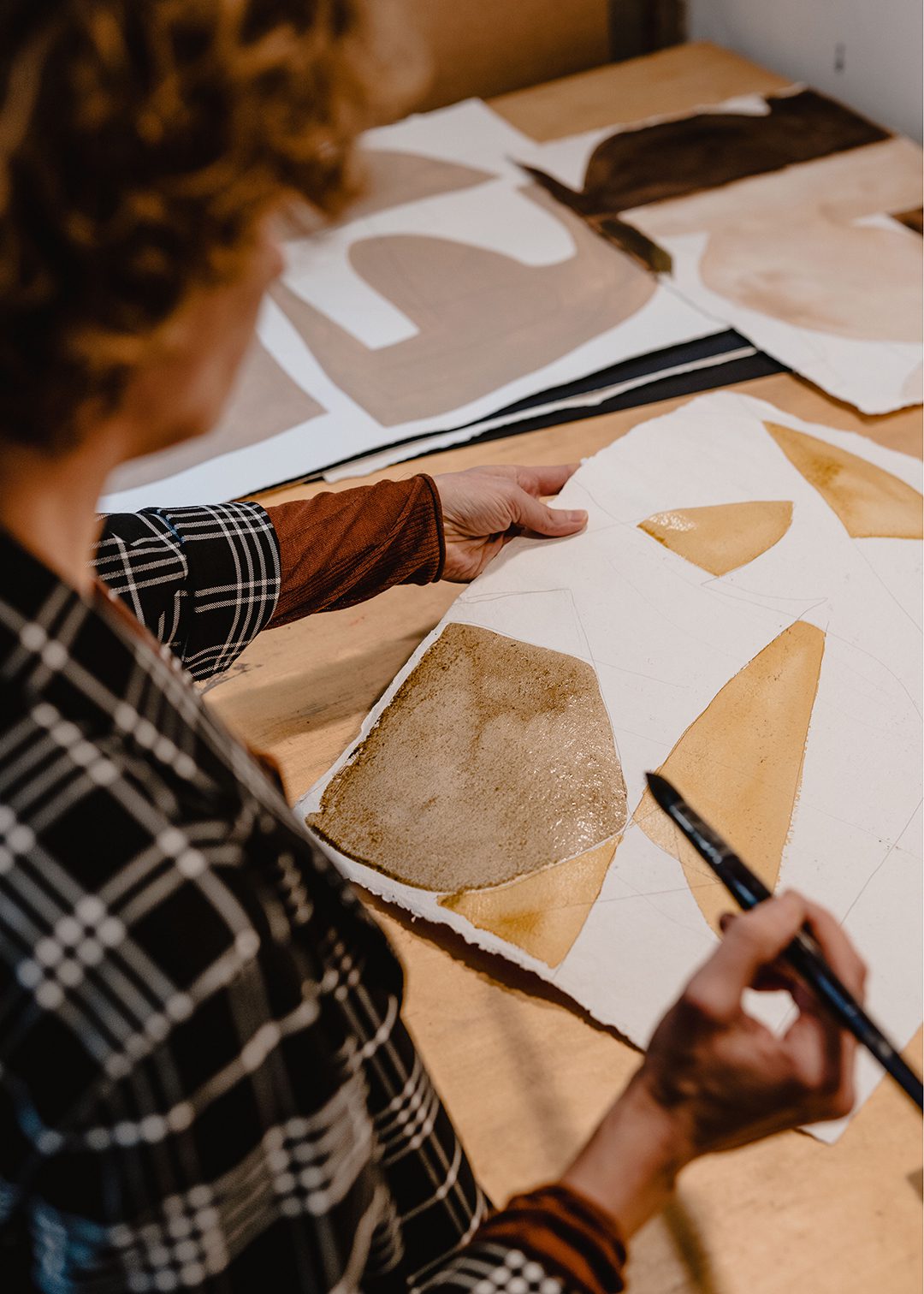 Ultramarines and earthy hues
For Berit, her travels continue to be a great source of inspiration – especially the bustling city life when she roams Chile, Marocco, Spain and Italy. These places share a rich culture in colours: "I get stimulated by colours. I have a special relation to ultramarine and earth tones such as ochre, burnt Sienna and other dark nuances," she says.
As such these shades often appear in her work. However, she also maintains her curiosity which allows her to alternate and grow as an artist. "In my earlier days, I used a lot of contrasts. Right now I am focusing more on pastels and a lighter expression in the colour combinations which expresses a need for some brighter times." 
All prints from Berit Mogensen Lopez