Carla Llanos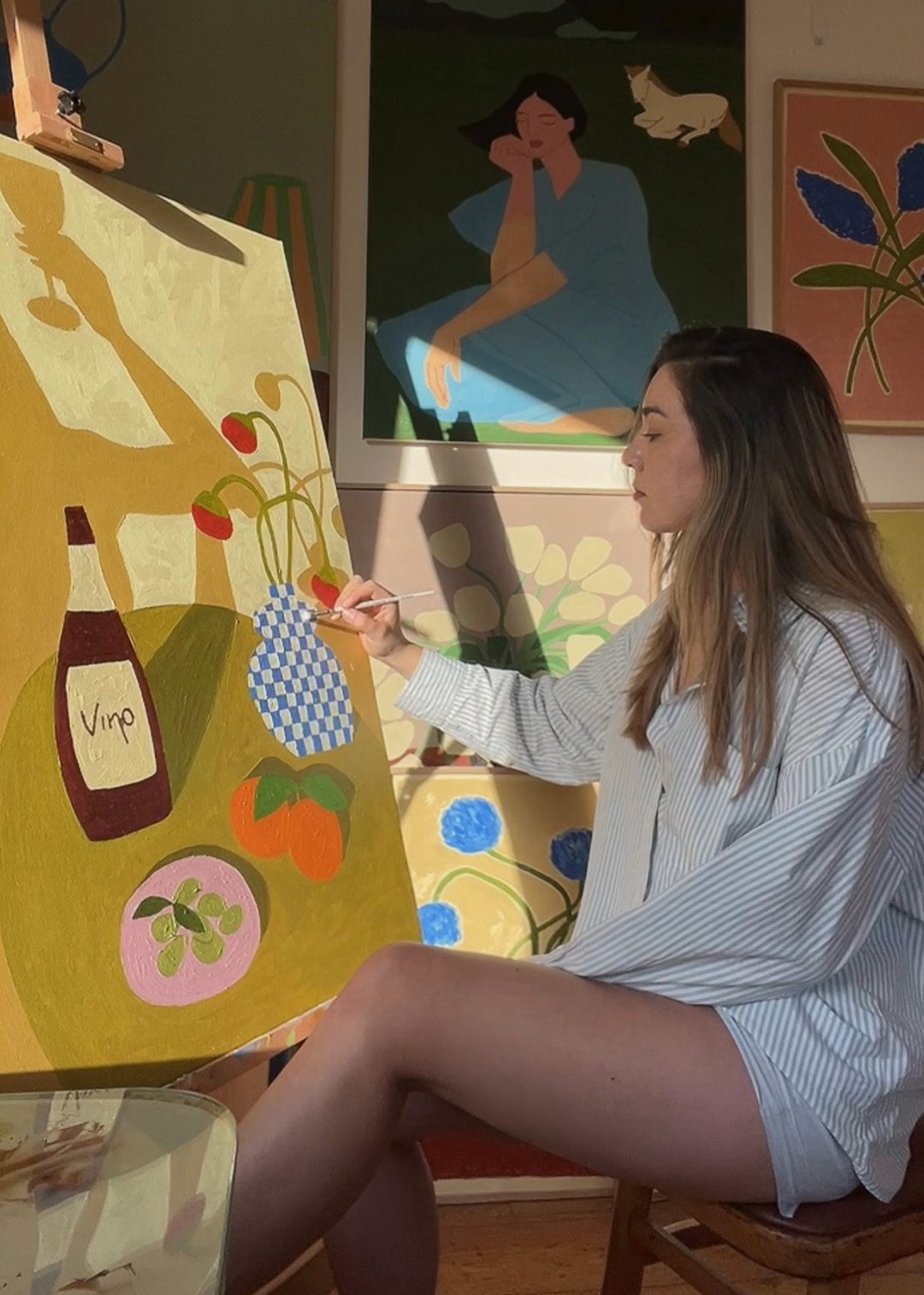 Through her work's rich colour palettes, abstract shapes and vivid scenes, Chilean-born artist Carla Llano's meditative paintings inspire a sense of serenity. Her artwork is created with a mix of traditional and digital drawing, and the main goal for Carla is to instil the same sense of joy and calm into people's lives that she feels every time she creates a painting.
For Carla, pursuing a path as an artist came to her during a difficult time in her life: "I quit a very stressful job and I decided to give myself some time between jobs to discover something I would feel passionate about," she says and continues: "I tried many things before I fell in love with painting, but when I did, I knew that was it."
The now Bristol-based artist is easily inspired but feels a specifically strong connection with femininity, the simple things of everyday life and harmonious colour palettes. "To me, colour is one of the most important parts of my work. I could be very happy with a drawing but if the colours don't communicate with each other the way I need them to, the painting isn't finished until they do."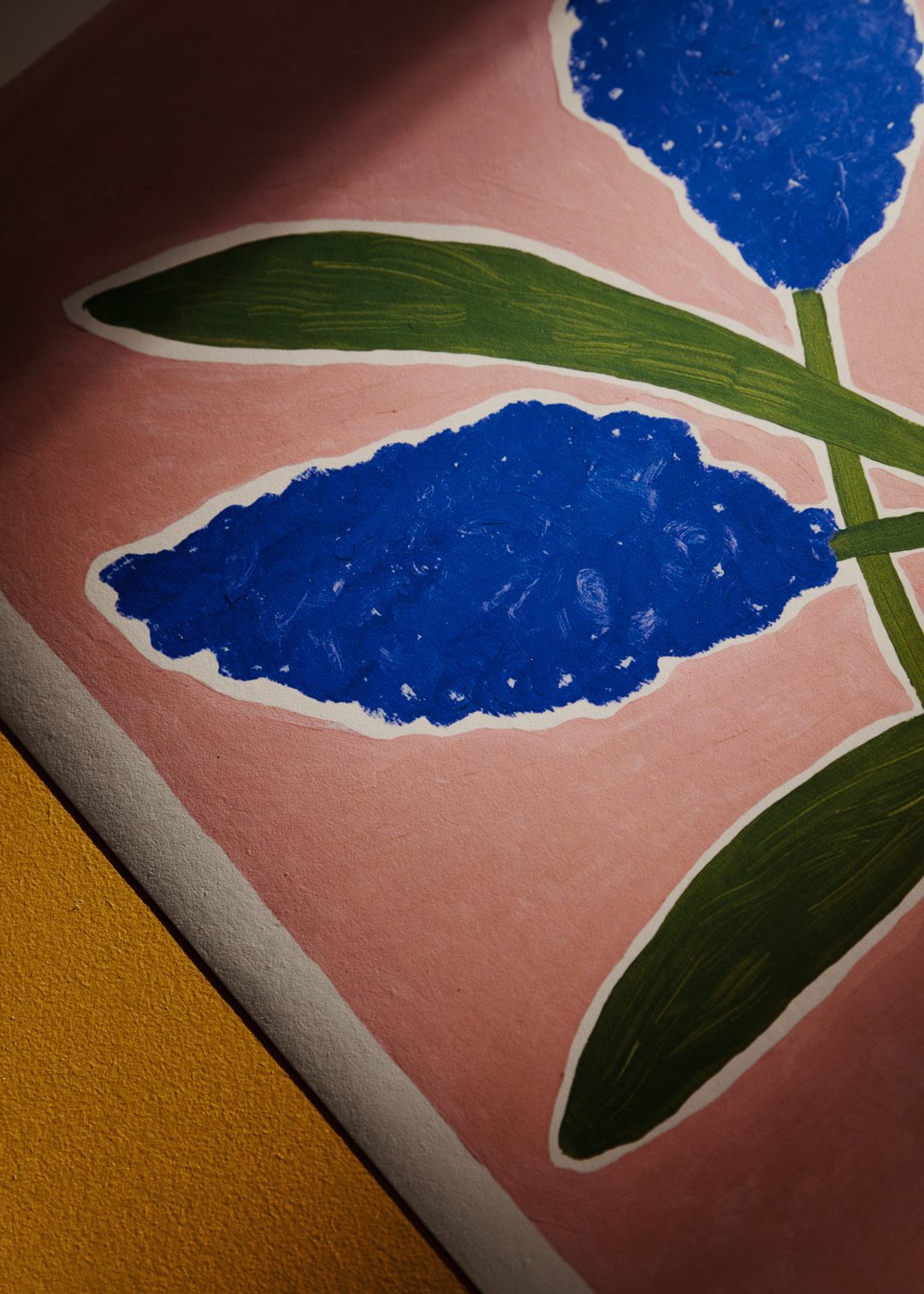 An Endless Source of Inspiration
Today, Carla enjoys slow mornings, reading and spending peaceful weekends with her husband and their pets.
She works from her home studio, engulfing herself in inspirational images. "I am constantly saving images that inspire me and tape them all over the walls of my studio," she says. From here she sits down to do the initial sketching, and while she has a good overall idea of the finished work — she utilises the inspirational images to bring it all together. 
"Let's say I want to paint a peaceful scene of a woman sitting by the window, reading a book. That's the overall idea, but then the fun part is to ask, ok, but what is she wearing? Are there flowers around her? What is she reading? That's where these images come in handy." 
All prints from Carla Llanos