Frankie Penwill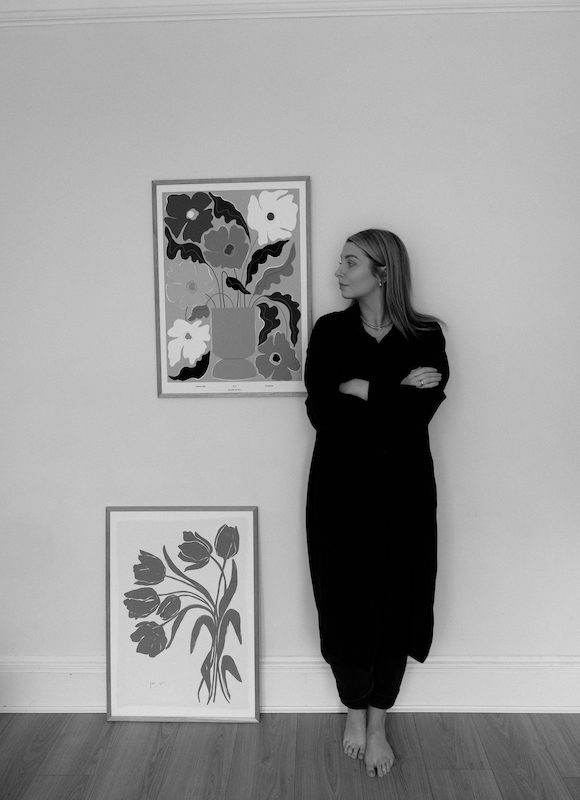 Frankie Penwill's work is heavily influenced by her obsession with everything botanical and floral. Originating from a small town in the county of Devon, England, she grew up surrounded by nature and being outdoors. It has followed her into her work as an artist, illustrator and print designer. 
Lately, since moving into her London apartment, Frankie has felt particularly drawn to interiors as well. "I have been constantly researching online and looking at different interior books. So I have been experimenting with painting different jugs, vases and pottery with of course beautiful hand-painted florals on them."
With a background in print design, Frankie has tried several different media and materials but has for now settled on free-hand painting as it allows for the natural brush strokes to come through — as well as mistakes. "And sometimes the mistakes turn out to be the most perfect part," she says.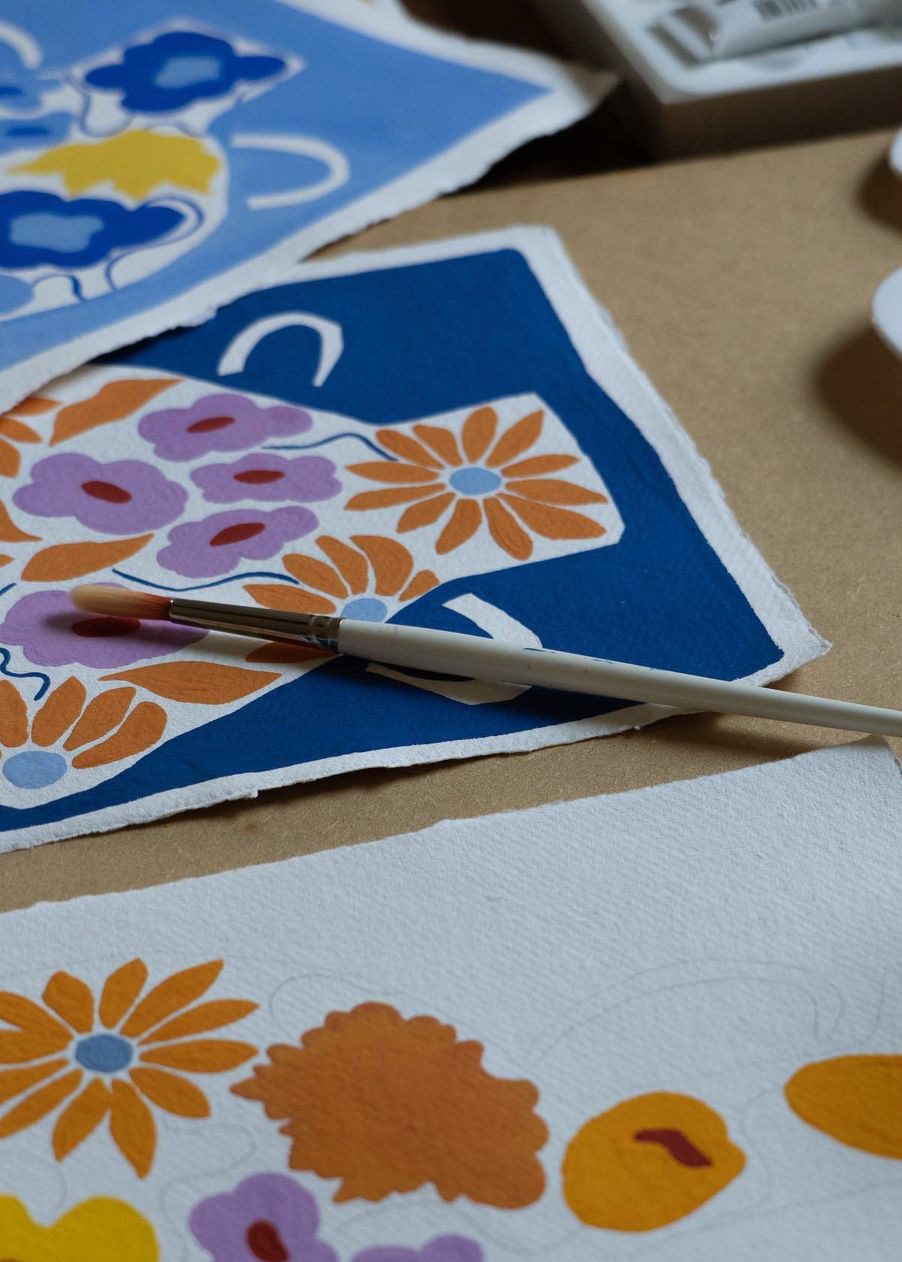 Another integral part of Frankie's creative process is colours. The bold colour combinations, vibrant shades and seamless palettes together with the outline of abstract flowers are what make her work recognisable. "I love experimenting as much as possible — using colours that clash and that you wouldn't normally put together."
When asked what a perfect Saturday looks like for Frankie, it might not surprise that it involves flowers: "Coffee in bed, music playing, going for a walk and stopping off at my local florist for a fresh bunch of flowers and a pastry! That is a perfect Saturday for me."
All prints from Frankie Penwill