Matías Larraín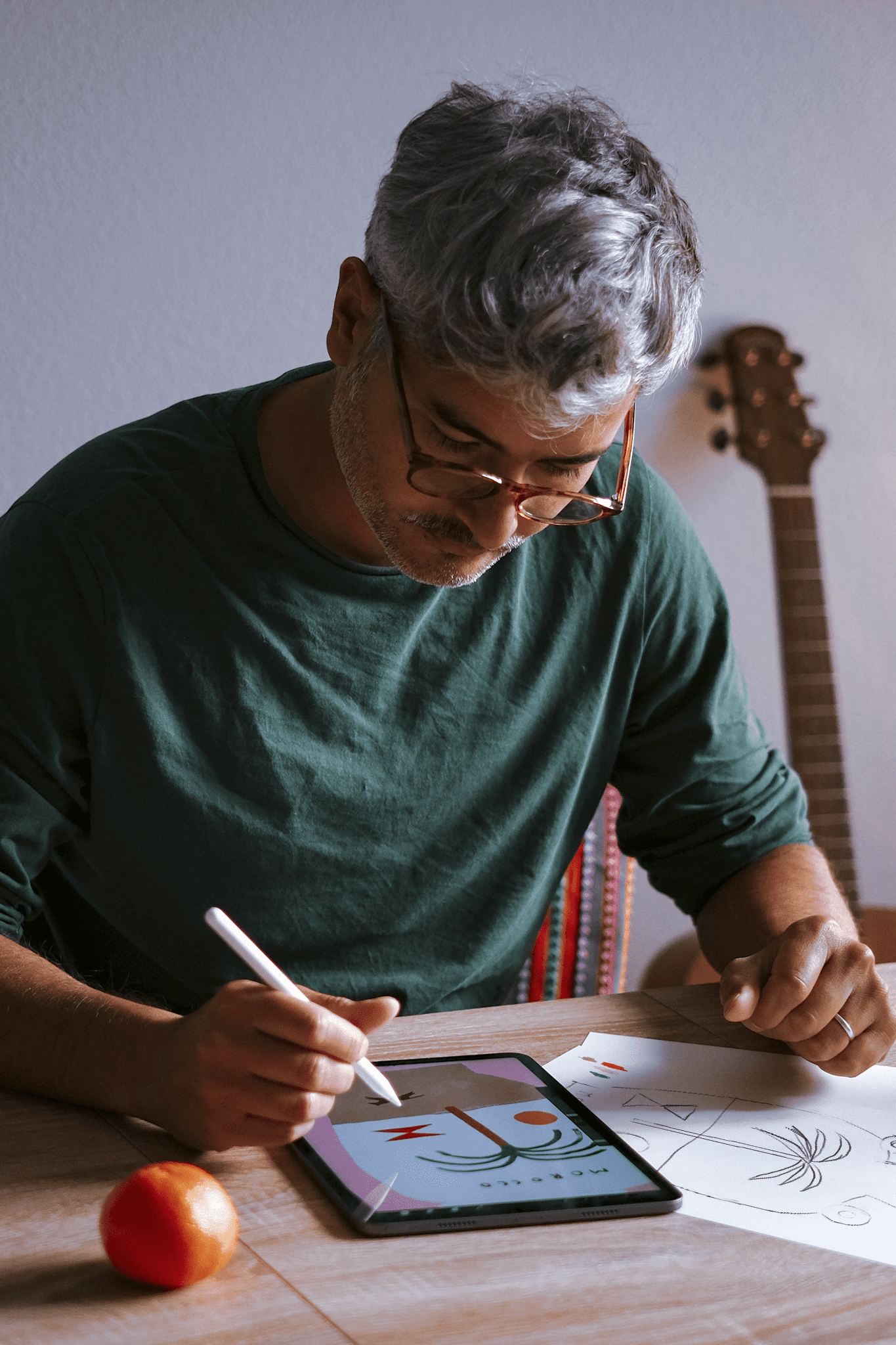 With playful effortlessness, the Argentinian artist Matías Larraín creates colourful and expressive artwork.
"Colours are the protagonists in many of my works," he says and continues: "I can spend hours studying how they behave with each other and the emotions that certain combinations arouse."
In his own words, he describes his artistic universe as a fusion of his passion for illustration and his professional background as a graphic designer. "Both disciplines gave me the necessary tools and versatility to be able to work as a full-time artist," he says. 
Matías finds a lot of inspiration from other artists and designers, but the greatest enjoyment comes from the work of children or adults who never had any formal training in art. He explains that he is inspired by the apparent transparency of these works.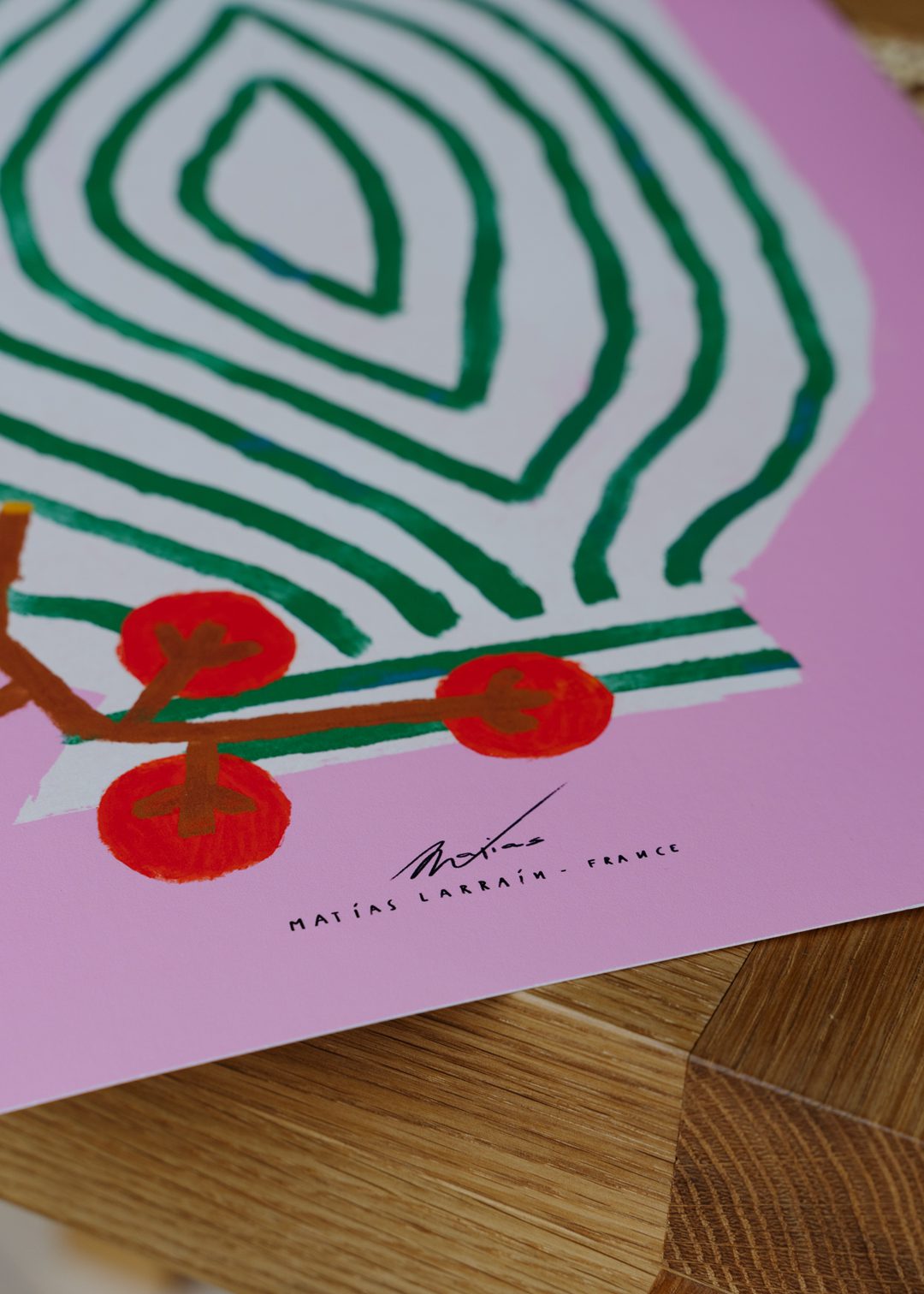 When worlds collide
Matías grew up at the foot of the Andes Mountains in Argentina, but in 2017 his life took a turn when he decided to move to France after meeting his future wife Marie. The change forced Matías out of his comfort zone and gave him the opportunity to reinvent himself and pursue a career as an illustrator.
The move from Argentina to France also had a great impact on his private life, as he had to learn another language and adjust to a new culture. It means that Larraín today has friends from several different countries, and they share a Saturday tradition of meeting for dinner cooked with inspiration from their homelands. "That is a good Saturday!" he says.
Besides meeting with friends, Matías is also very passionate about outdoor adventures. Especially cycling. So much so, that in 2023 he and his wife will be riding across Europe for an entire year. "This will be a special year for me. And I am curious to see how this new reality will affect my illustrations."
All prints from Matías Larraín