The Art Wall Designer Guide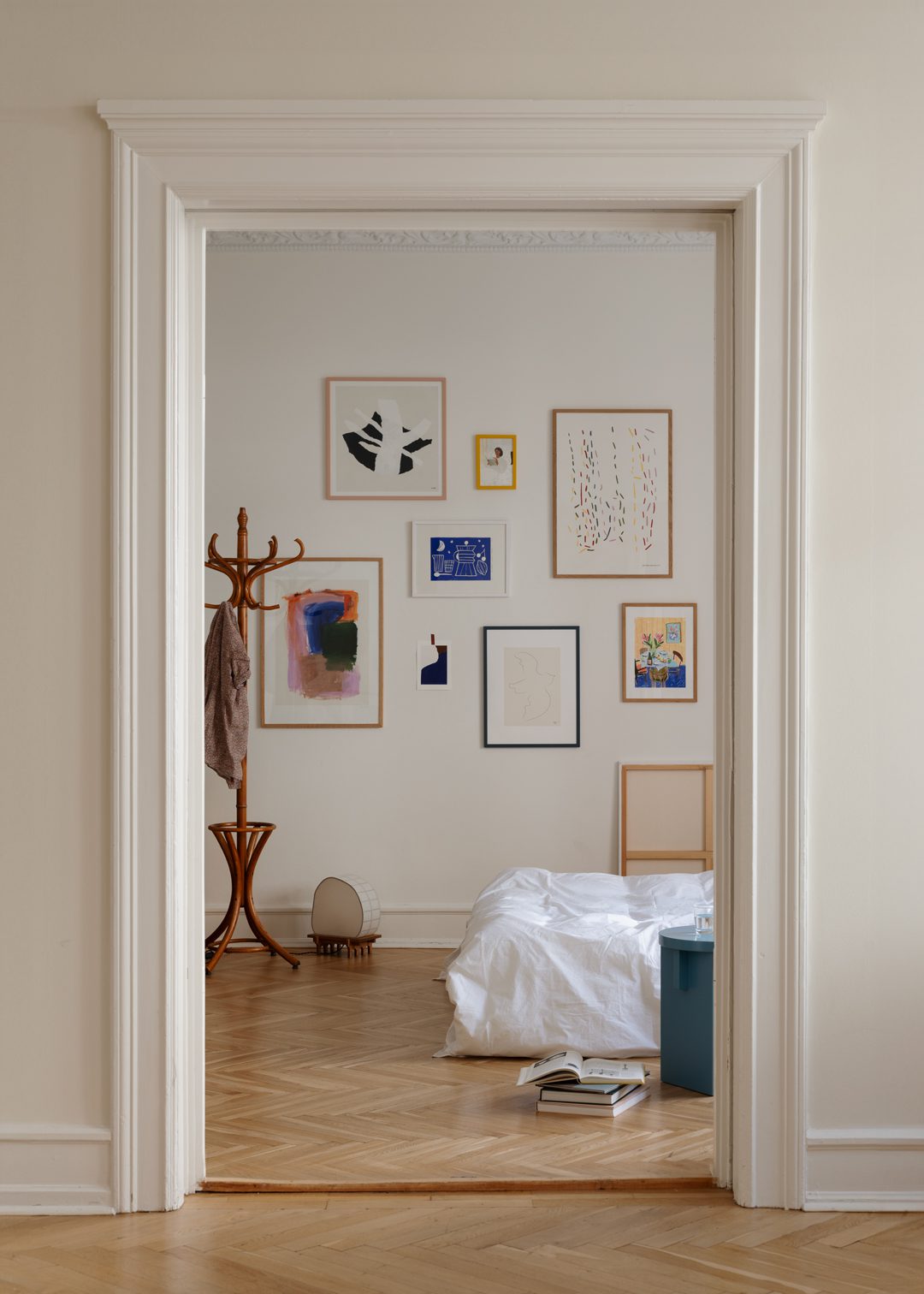 Digitally Designing Your Art Wall
How To Design a Personal Gallery Wall
We have all been there: Ordering something online to complement and finalize our decor… Only for it to arrive and not be what we visualized.
With our digital Art Wall Designer, it is easier than ever to create a personalized art wall, that is exactly what you planned. From the comfort of your home, you can experiment endlessly with colours, sizes and layouts until you have designed an art wall that perfectly fits your style.
In 5 simple steps, we take you through where and how to get started on your design process and how easy it can be to plan your future art wall.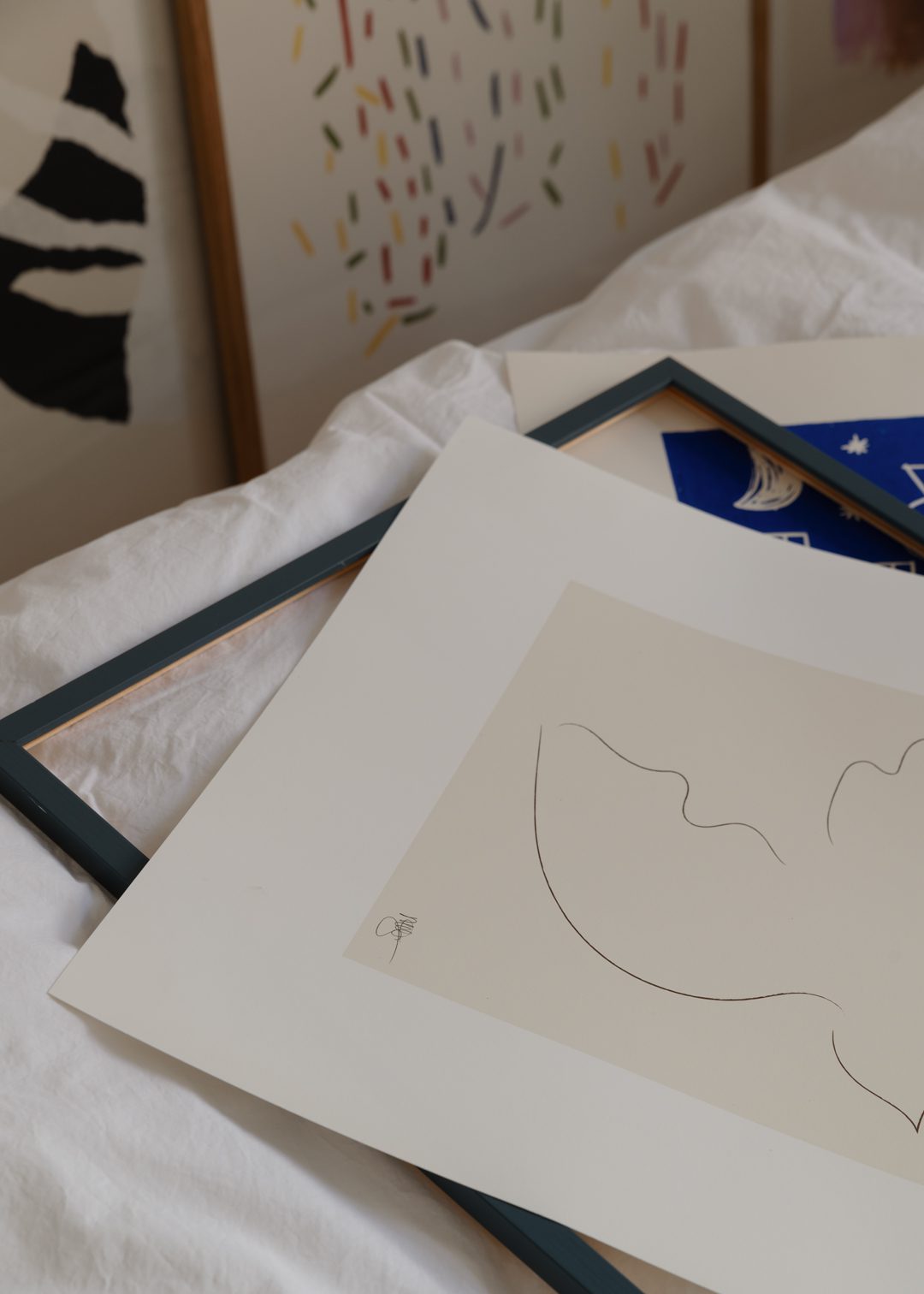 Step 1: Find Your Favourites
Start by finding your favourite art prints before you begin the art wall designing process. Try not to think too much about styles and what matches — instead, heart all the motifs you like. In the end, when you see it all together, it will help you get a sense of your style.
Marking out your favourites beforehand makes it easy to access your private curation of art prints when you start designing your art wall.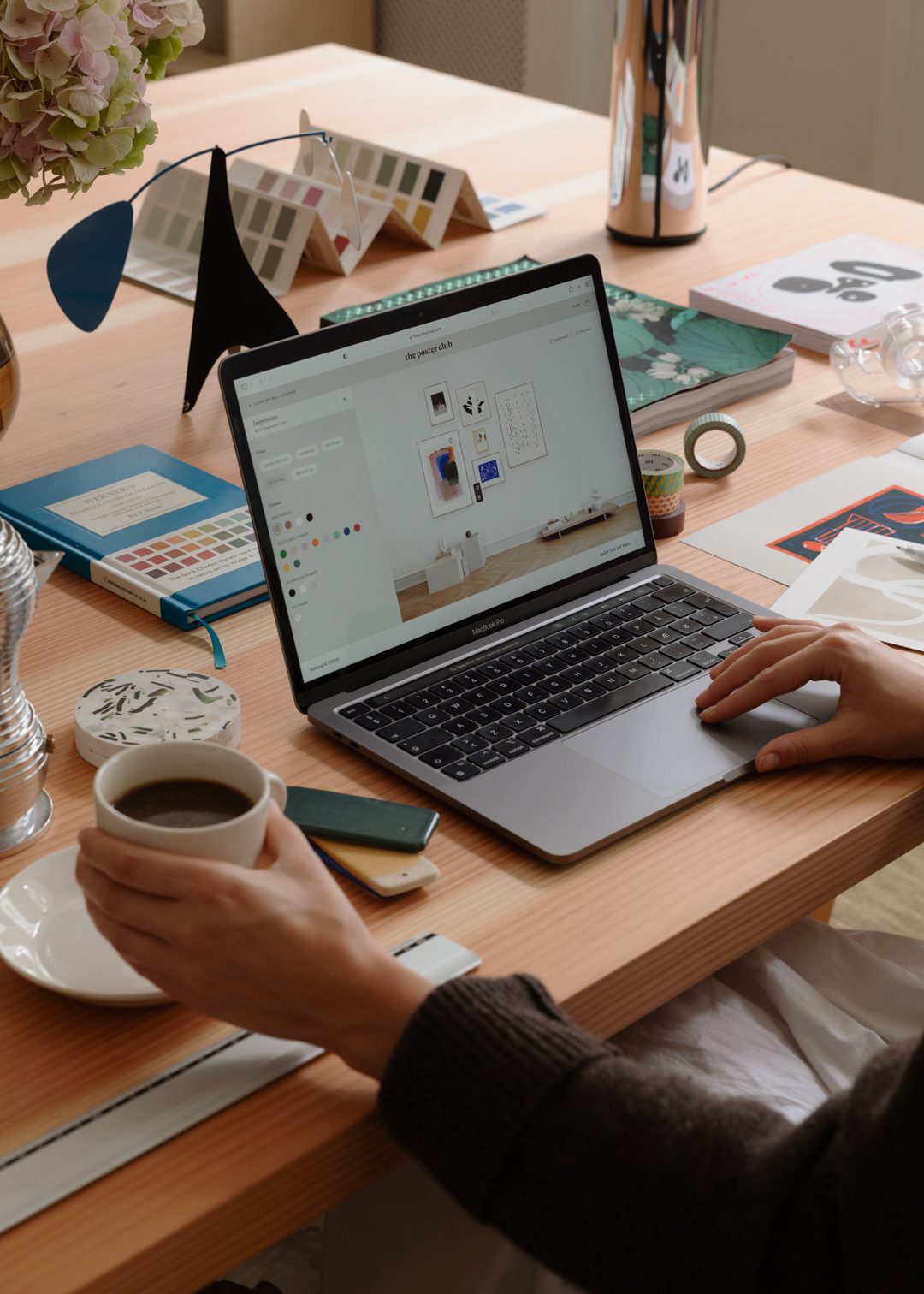 Step 2: Arrange — and Rearrange — Until You Are Happy
Now on to the fun part: Settle back with a cup of coffee and let your creativity flow. In the Art Wall Designer, start by adding prints from your collection of favourites onto the background. You can try out all imaginable layouts. From a strict metric pattern to something more dynamic, each layout will have an impact on the final aesthetic of your art wall.
During your design process, you might discover that you need a different print or a specific size of print to finish off your art wall. In the Art Wall Designer, you can sort and filter all our art prints to find just what you are looking for.
If you need a little inspiration, browse through our curated art walls here.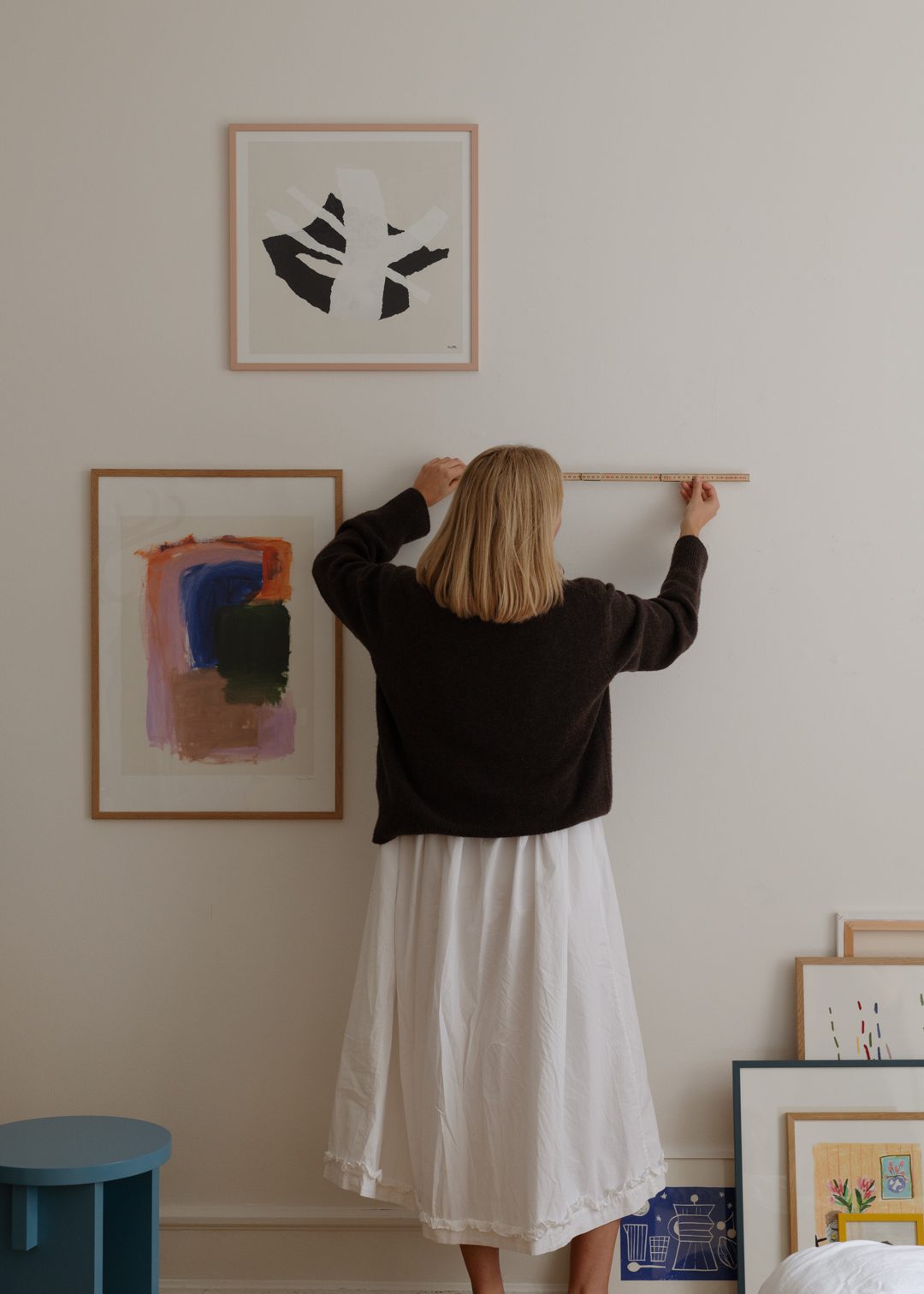 Step 3: Choose Frames & Colours
By default, the prints you choose are shown with our bestselling solid oak frame. However, we have a varied selection of finishes like dark and white oak or you can try out different colours to enhance and complement the art prints you have settled on.
Step 4: Add To Bag
With just one click you can add your newly designed art wall to your bag with all the sizes, frames and colourways you have chosen.
If you want a second opinion on your design you can also share your art wall directly with a personalized link. Share the link with a partner or a friend (or both) before adding everything to your basket and getting the art wall delivered to your doorstep.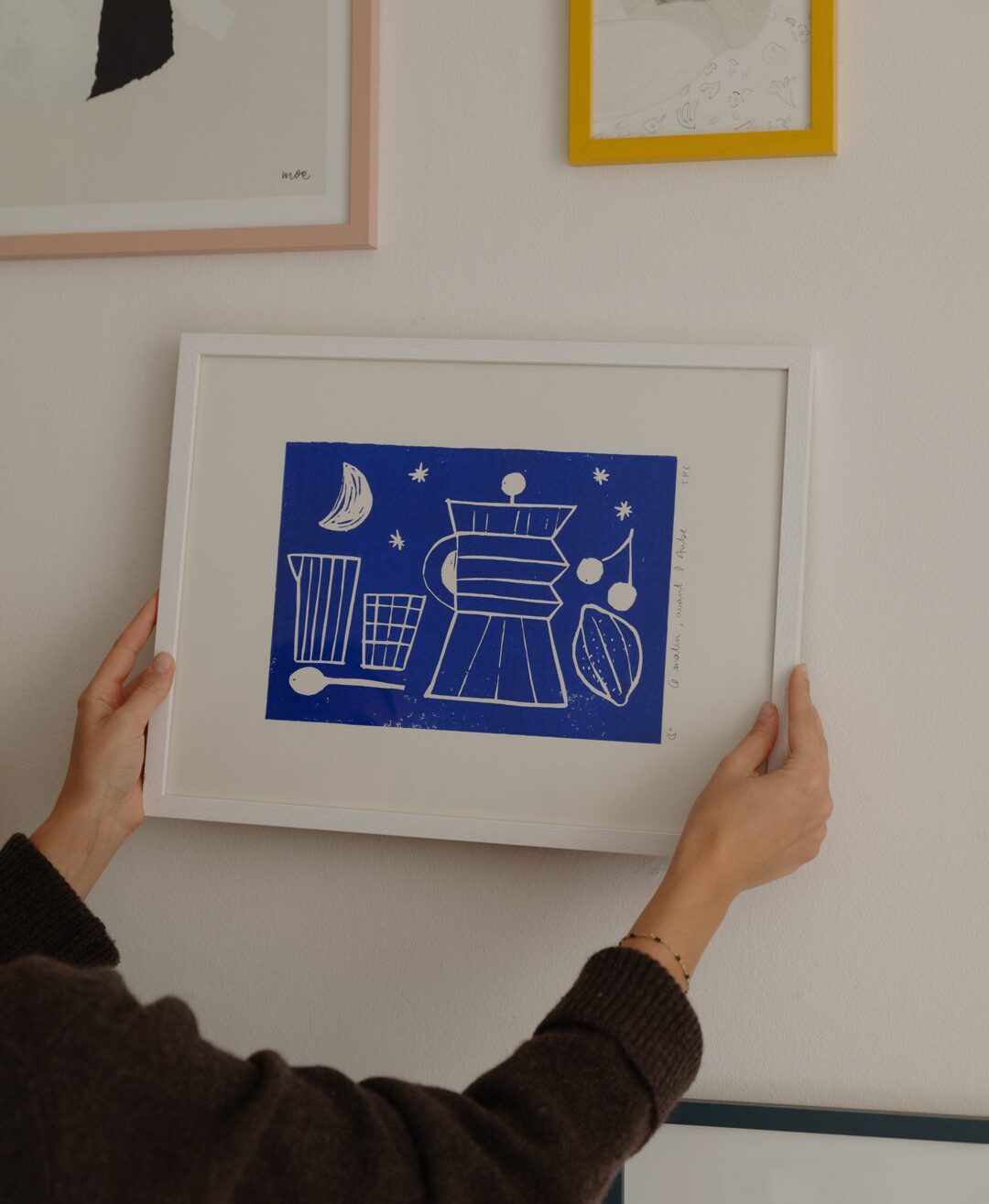 Step 5: Hang It Up At Home
The last step is when you get to see your ideas and creativity come to life in your own home. When you buy matching frames for your art wall, all the prints will arrive framed, making it easy and fuss-free to hang up your new art wall.