COLOURFUL FAVOURITES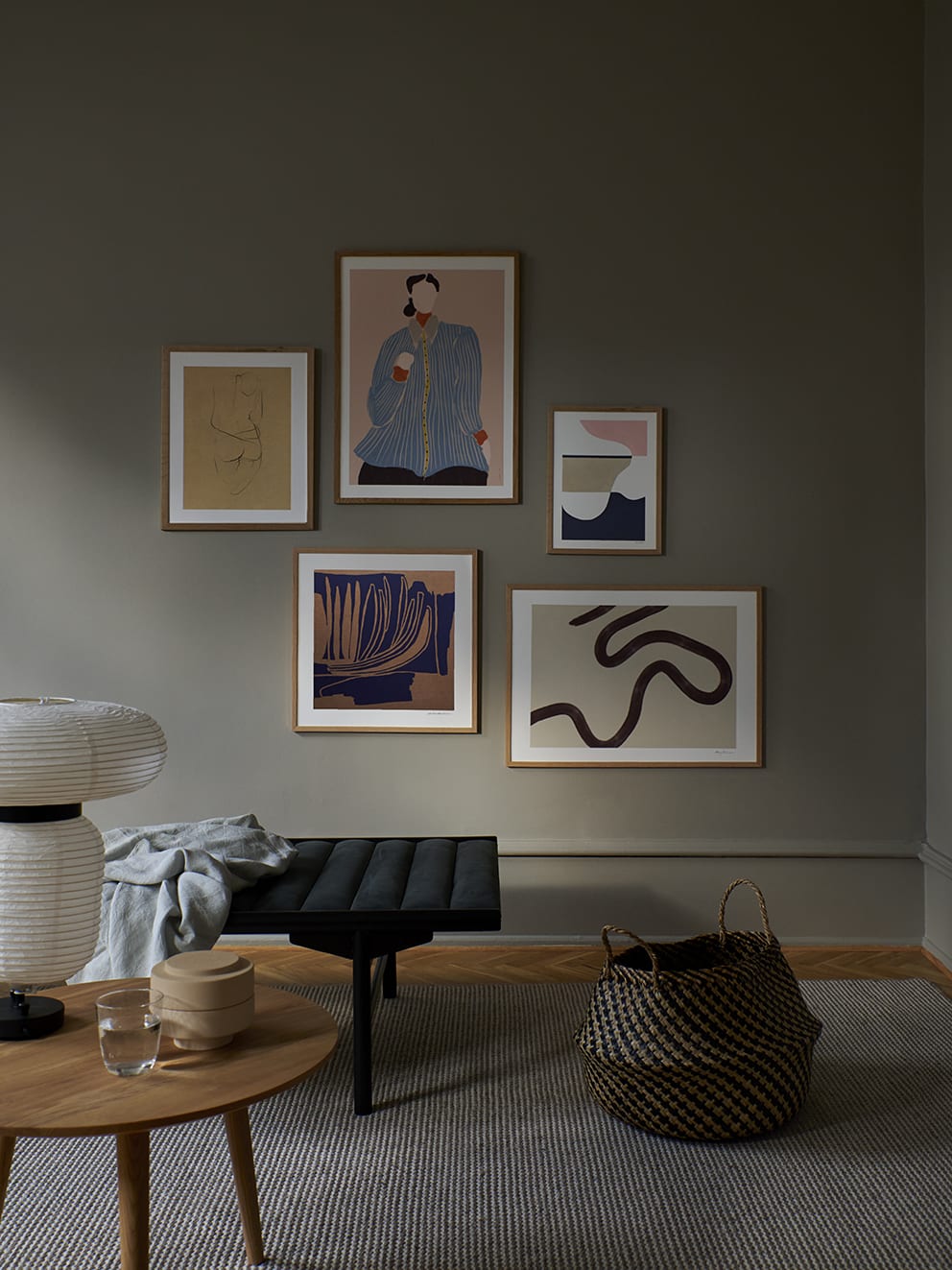 For this art wall we have complemented the dark beige wall with a selection of colourful favorites from our selection. If you want to add a personal touch, avoid to many straight lines when hanging up the frames. Its oaky it looks a little random. All prints have been framed in our thin high quality solid oak frames.
This art wall consists of prints from: Sheryn Bullis, Laura Nielsen, Anna Johansson, Leise Dich Abrahamsen and Ekaterina Koroleva.
—
Art wall, poster wall, gallery wall – whatever you prefer to call it we are here to help. Our curated collection of quality art prints, from over 75 different handpicked artists and other creatives, makes it easy for you to effortlessly create the perfect wall of art that matches both your style and interior. You can easily shop our suggestions, or the elements of it you like – or simply just use it as inspiration to create an art wall with your own personal favourites.
—
Need help to get started with your art wall? Reach out to our design experts who are ready to assist you at customerservice@theposterclub.com
—
Scroll down to explore all item in this art wall or click below to add it to your bag. You can always add/remove items to your bag before checkout.